And anutha 1...
I don't blog everyday. I'm contemplating the title of this one & wether to type in ebonics & short text or not... Hmmmm...
In 2day's entry(ha ha), I want to talk about your main weapon. This is the piece of equipment that you will use the most. Some katz use a DAW, other katz use a workstation.
The difference in the 2 iz all in your budget. I would name pieces that you can buy & tell you exactly what they do but... I had
had to learn through trial,error, & much reading. Here's a few pieces for the Google Search bar at the top of my blog(Scroll up & type your/my key words into the Bruh Luuh Music Gear Search bar):
Software keywords: Protools, Cubase, Sonar, FL Studio.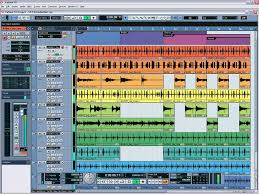 Hardware keywords: TECHNICS, MPC, KORG M3 KARMA TRITON OASYS, ROLAND MV8800 FANTOM BR1180 (SERIES), YAMAHA MOTIF AW24, Neko
SO, YEAH... I JUST SAVED YOU A YEAR OF READING & BAD INVESTMENTS.
Always read & compare prices online before you fork over the big $$$.
Guitar Center is a good spot to peep out gear. They always have classic & new equipment in "hands on" display, so you can play & experiment with a piece before you buy it. Always be aware of price gougers------------------------
HOLLA @ ME ON MYSPACE OR TWITTER: /bruhluuhmusic : Let me know if this blog entry helped u decide on a weapon in your arsenal...